Committente: Esercito Italiano Ra. Lo. Ce. Address: Via di castro Pretorio 123 00185 Roma
Periodo di Svolgimento: 2009
Opera Intervento:
Roma Caserma Macao - Helipad AGL System
Prestazioni professionali svolte:
Full detail design.
Importo dei lavori: € 274.837,00
Roma Caserma Macao, Castro Pretorio Barracks complex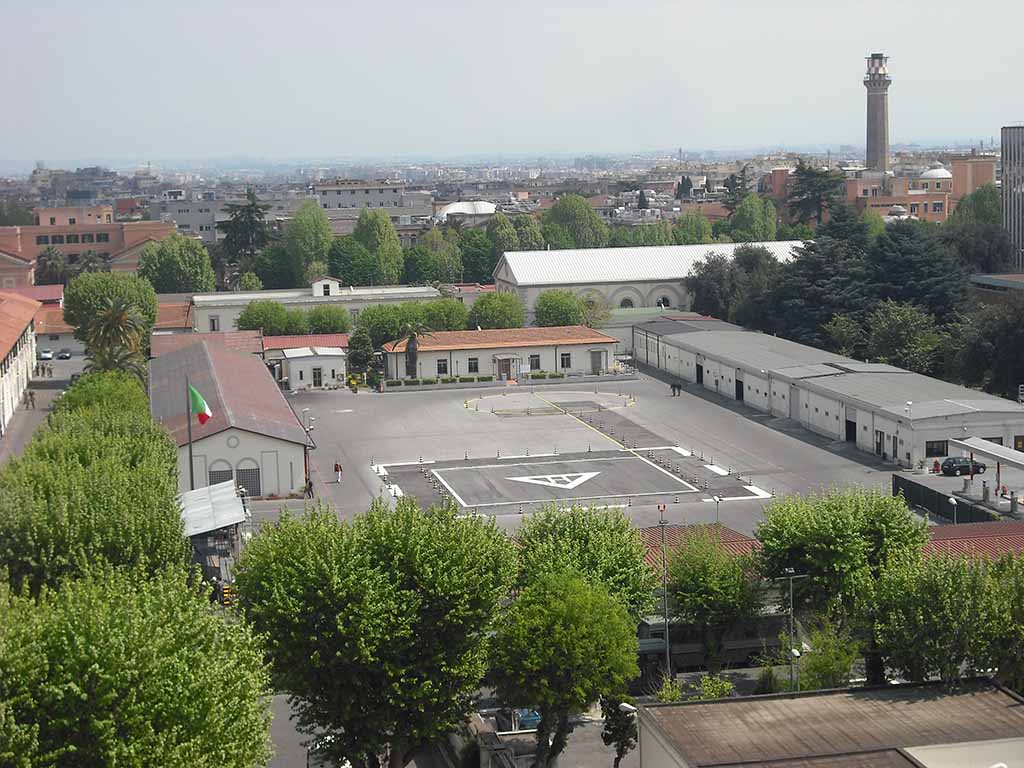 This assignment concerned the final and detail design of the systems and related civil works for the ICAO-compliant construction of an AGL (Aeronautical Ground Light) system necessary to ensure the operation in night flight conditions of the helicopter pad inside the "Helicopter landing area" of the Macao Barracks in Rome.
The planned interventions also include the construction of new horizontal signs, also designed according to ICAO regulations.
The project envisages the definition of the operational layout of the helipad created on the basis of the verification of the location of the approach and landing areas, as well as lifting and take-off with reference to the characteristics of the helicopters operating on the helipad, with particular regard to the NH 90, used as a "critical" aircraft as it is larger than those normally used on the infrastructure in question and provides, in the tables and documents, the data necessary for the location and installation of the onboard lights of the grounding grazing lighting system of the pitch, as well as of the relative electrical power supply circuits, of the panels, of the isolation transformers, of the UPS, and of the electrical power supply system.
The design of the civil works necessary for the installation of the systems (laying of cable ducts, positioning of light signals, etc.) took into account the operational needs of the Barracks, minimizing and regularizing as much as possible the planimetric development of the layouts, the related excavations and the related works of reintegration of flooring.